What people are saying about Keen Bank.
"Keen Bank has been Prairie Dental Arts banking partner for the last 26 years and has contributed to the overall success of my business.
The Keen Bank team provided me with the mentorship, critical advice and maturity needed to propel my business forward and this partnership always exceeded my expectations. Most of all, they personally believed in me, and they were part of my team through all stages of my business as it evolved over the years. They are professional, friendly, helpful, resourceful, loyal and committed and have all the expertise, skills and resources required to support your business and accomplish your personal and business financial goals and mission."

Dr. Timothy J Flor, Prairie Dental Arts
"Keen Bank is professional, prompt and friendly. We couldn't ask for more.
When our bank of twenty-five years closed their doors locally, we were pressed to look into another bank to handle all our accounts. Keen Bank was able to get us setup with new accounts promptly and proficiently. Their customer service went above and beyond. They treated even the youngest member of our family with respect, showing her that her business was just as important as her parents. That was the icing on the cake for us. Not only was our loan handled professionally and promptly but our children were excited to be part of Keen Bank."


Crystal Myers
"The Keen Bank staff are always amazing at providing any and all banking needs from personal to business.
I cannot imaging working with any other bank again. Their customer service and experience in all subject matters has exceeded my expectations. They care deeply about their customers and the safety, security and longevity of their banking business—far more than any other bank I've ever worked with. Their commitment to the integrity of the banking business and the customer relationship is impressive."
Mary K., WebRadiology Services Inc.
"Keen Bank has exceeded my expectations with how helpful and quick their staff is in every situation.
I refer others to Keen Bank because they are a friendly, hometown bank that knows their customers. I love that I speak to local people when I call."
Allyson Olson, ARO Accounting
"I would highly recommend Keen Bank and Pat Segler for your banking needs.
When we made the choice to move the business to town from our previous location we contacted Keen Bank to discuss our plans and they played a vital role in making this dream become a reality."
Southside Marine
"We have always found the staff at Keen Bank friendly and professional and have worked with them for three generations and still going strong.
Keen Bank has always provided personalized service for our business and I appreciate working with well-informed, honest people I can trust with my business needs."
Eric Will, Will's Company
"We have had excellent service and could not be more pleased regarding service at Keen Bank but also the terms of our loans and the interest rates. 
We first met Steve Graff and the other staff at the Keen Bank in 2018. Since then we have worked with Steve and the bank on two more purchases and a refinance of another property. We have a large commercial loan for apartments and Keen Bank was willing to work with us to lower our interest rate when the rates in 2020 were so much lower than 2018. Excellent service as well as excellent interest rates and loan terms."
Green Arbor Commons LLC
"They exceed my expectations with their customer service, flexibility on their part and attention to detail. 
As a residential loan officer I have used Keen Bank for my customers to get them construction loans, lot loans, home equity loans and at times portfolio loans. I have also used Keen Bank for my own home equity loans and a single payment loan.

The number one reason I would refer someone to Keen Bank is Steve Graff. He provides outstanding customer service and I value his ability to think out of the box at times too. For any product that Wintrust Mortgage does not offer, my first call is to Steve. We have a great working relationship."

Dean Minotte, Wintrust Mortgage
"Everyone at Keen Bank is very responsive, efficient and professional to all of our inquiries.
Bernie and Pat got to know us personally and are really interested in our business operation. Very good people to work with on any financing!"
Dennis & Joan Benish, Winona Marina, Pepin Marina & Alma Marina
"Our family has worked with Sara Lynch as our Mortgage Lender at Keen Bank for over ten years and our experience with both the bank itself and their staff has been nothing short of amazing.
The knowledge, professionalism and communication that Sara Lynch and her colleagues possess makes the financial process seamless for customers. We have utilized services from Keen Bank when refinancing a home loan, selling a home, purchasing a new home and originating a bridge loan. If you are looking for a reliable, prompt and competitive Mortgage Lender, we would highly recommend working with Sara Lynch at Keen Bank. Sara is thorough, data-driven and provides her customers with the necessary information to make research-based decisions about their finances. We look forward to continuing our working relationship with Sara and will continue to refer family, friends and community members to her for financial guidance."
Jacklyn & Joel W.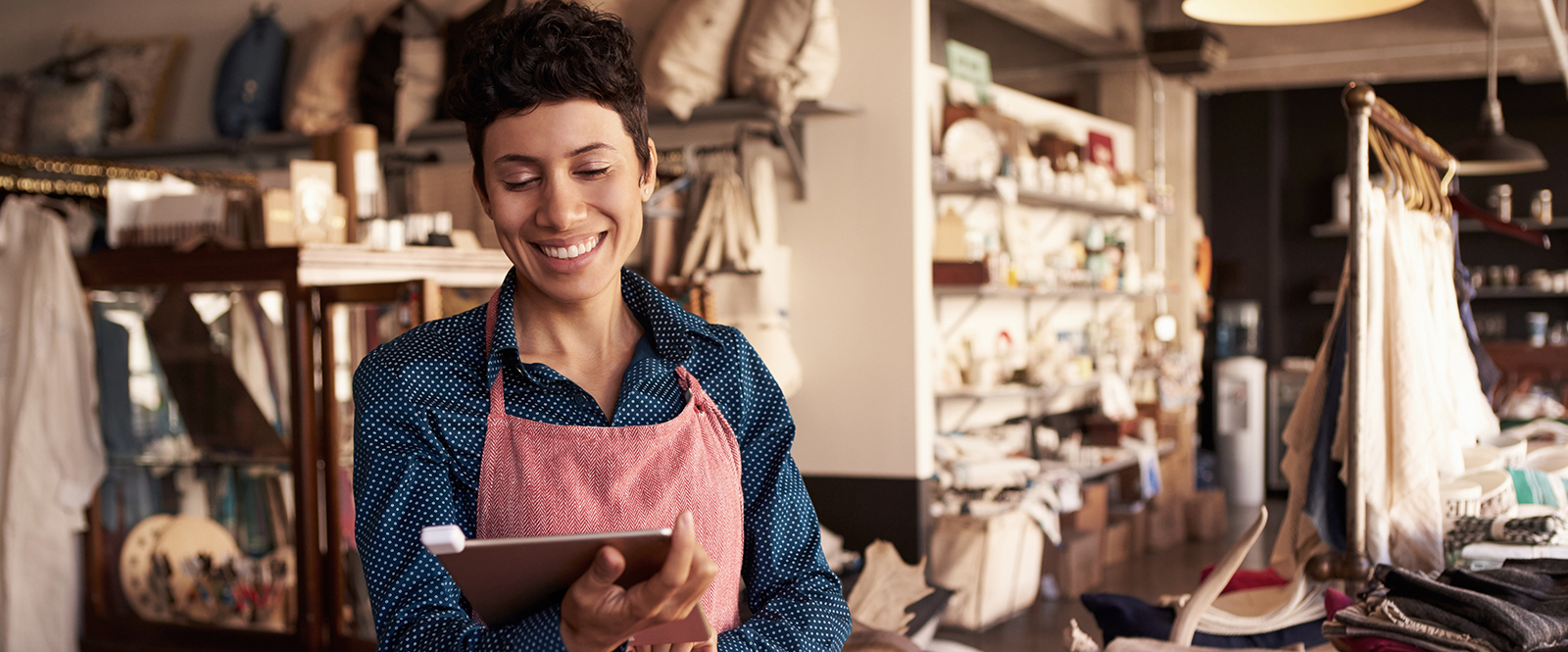 Need a sidekick that thinks local?
Our smart, experienced business bankers find flexible banking products and lending solutions.