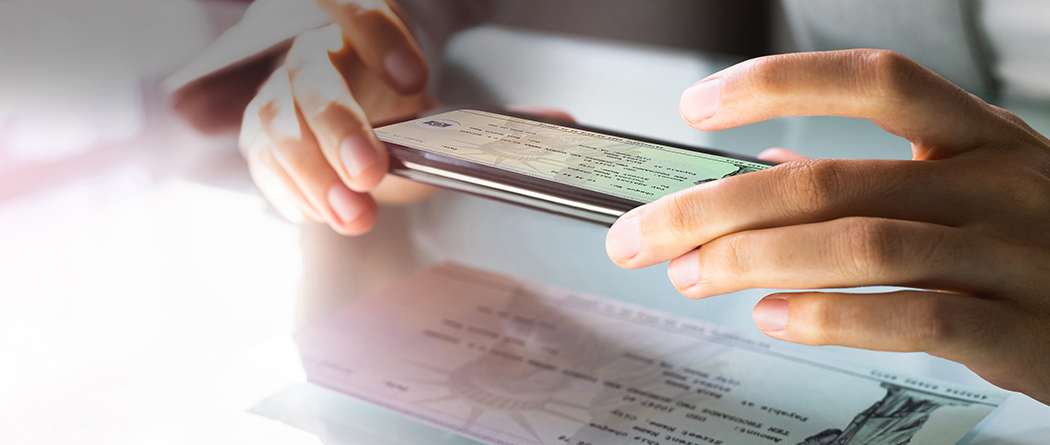 Deposit funds into your account using your mobile phone.
Mobile deposit is a free service and allows you to deposit checks electronically into your accounts without stepping foot in the bank. Simply take a photo with your mobile device or tablet using the Keen Bank app and endorse the check as "
For Mobile Deposit Only
" and you will receive rapid confirmation that your image has been successfully uploaded and your check is being processed. 
Setting Up Mobile Deposit
To get started, select Deposit Check within the Keen Bank mobile app. Then select the account(s) you want to set up and click Enroll. The enrollment will need to be approved prior to making a deposit by a Keen Bank employee. Once approved, you will receive a message in within the app that you can start making mobile deposits.
Here are a couple of helpful tips when making mobile deposits:
Place your check on a flat, contrasting surface with good lighting when taking the picture of the check

Endorse the check with your signature and print "For Mobile Deposit Only" neatly in the endorsement section on the back of the check as clearly as possible on a single line