Keen Card Donation Program
When you use your Keen debit card, you are automatically doing good and giving back to the community, at no cost to you! Because of our commitment to making an impact in the communities we serve, we have developed our signature Keen Card Donation Program.
How It Works

Every time you use a debit card, including your Keen Bank debit card, interchange fees are being collected when a transaction is processed—no matter who issues the card and at no cost to you. Keen Bank has committed to allocating a portion of our interchange fee income for donation requests. As donation requests are brought to our attention we award funds that will make the most impact in the communities we serve.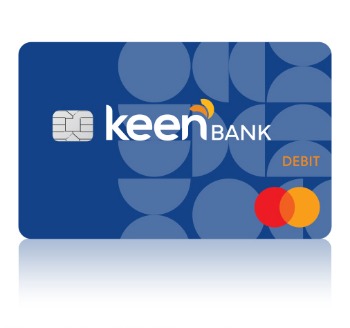 Prior to First National Bank rebranding as Keen Bank, this was called the Bluejay and Panther Debit Card Donation Program—developed to fund youth needs that cannot be met without donations. Since its start in 2004, more than $400,000 was given to Waseca and NRHEG schools for items such as technology, software, curriculum, outdoor equipment, athletic equipment, defibrillators and more. In 2022, the program was modified to have a larger reach and provide opportunities to not only students and schools but all organizations or efforts that make an impact in our communities. 
The goal for the Keen Card Donation Program is that through continued card use from customers, we can increase funds and increase donations.