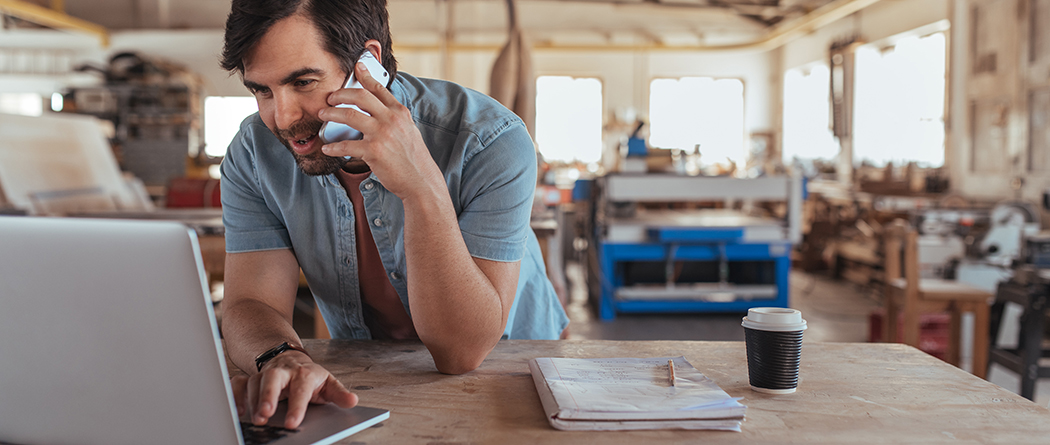 Payment Solutions with Autobooks
Getting paid has never been easier.
Business no longer has hours but is done anywhere and everywhere. As a business owner, you should have the tools to keep up. Keen Bank offers Autobooks?®, a payment solution that allows you to accept payments, send invoices and more—all within your Keen Bank online and mobile banking.
What is Autobooks?®
Autobooks® is an accounting solution that allows you to get paid and manage your books, from within your Keen Bank mobile app. It's an easy way to manage invoicing and bookkeeping, specifically designed for small businesses, churches and community organizations that don't have time for complicated accounting systems.
How can Autobooks® benefit your business?
Get paid directly within your Keen Bank mobile banking without needed to transfer funds from a third-party app.
Receive payment from people online with a credit card, debit card or electronic bank transfer (ACH)
Create and send professional, digital invoices, customized with your business logo
Share your secure payment form link on any invoice, text message, social media profile or webpage
Why not just use third-party apps?
The benefit of Autobooks® is that all your transactions are in one place and you don't have to keep track of multiple logins, credentials or webpages by using other apps such as Venmo® or PayPal®. Autobooks® also provides a better experience for your customers by sending simple links via text, QR codes, emails, and more. Plus, you can get paid faster and who doesn't appreciate that? You don't have to wait for transfers from Venmo or PayPal to it your bank account.
There is no monthly fee to receive payment or send invoices, with the option to upgrade to the Accounting Suite. Transaction fees will apply for payment processing.
Set Up Autobooks®
To get started, locate Accept Online Payments  in your Keen Bank online banking or mobile app dashboard and select Send an Invoice or Accept Payments Now.
Keen Bank has provided an opportunity for customers to conveniently enroll with Autobooks® within online banking, to support businesses and organizations the best invoicing and accounting platform available on the market. This feature is solely supported by Autobooks® and enrollment requires the opt in to work directly with Autobooks. If you need assistance, please contact Autobooks® directly at support@autobooks.co